Plan your visit
Les Grottes du Roc de Cazelle
Site documentation available at the welcome centre:


Self-guided tours (no wait, no reservation required)
Tour length: 1 hr
Prehistoric workshops for school groups
(by reservation only – request the programme of activities)
Guided tours
Every Saturday in July & August at 3 pm
Quizzes for sale in the welcome centre (€0.90)
Covered picnic area
Free shady car park
(with easy access for coaches)
Snack bar open in July and August
Gift shop: history, prehistory and nature
Photography allowed
Ambient sounds
Holiday vouchers accepted
Dogs allowed on leads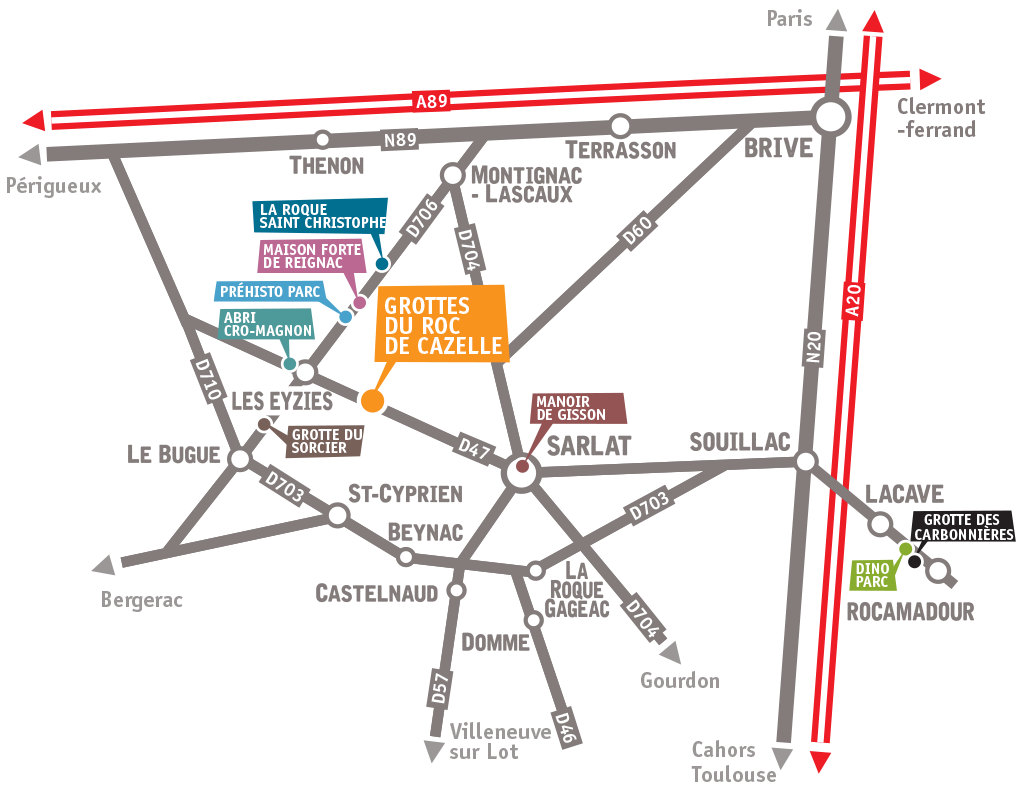 Plan your trip with the Périgord Sites association which lets you experience the full diversity of 11 major sites thanks to the pre-paid PassVisit discount card. In just one click, this electronic pass gives you a 20% reduction on tickets to the most popular attractions in Périgord for a whole year: caves, fortified castles, mediaeval fortresses, parks and gardens, prehistorical parks, aquariums, theme parks, cave forts and cities, and boat tours. » Learn more at. www.visites-en-perigord.com.




Photograph taking authorized